JA - Flange - spirit level
Order number: J0410400 including 2 drill holes (2x J0410401) 0,7 kg / pc.
Application: To align flanges to pipe ends.
Description
Spirit level and two cylindrical borehole bolts.
Standard length 400mm; Solid aluminum anodized
Equipped with several power magnets

The cylindrical borehole receptacles with the diameters 11 mm / 14 mm / 16 mm / 18 mm / 28.5 mm
are continuously adjustable with the spirit level over the length 75 mm - 335 mm.
Special sizes of the pins are available on request (2 pieces are always required!).
Manufacturer: E. Jankus GmbH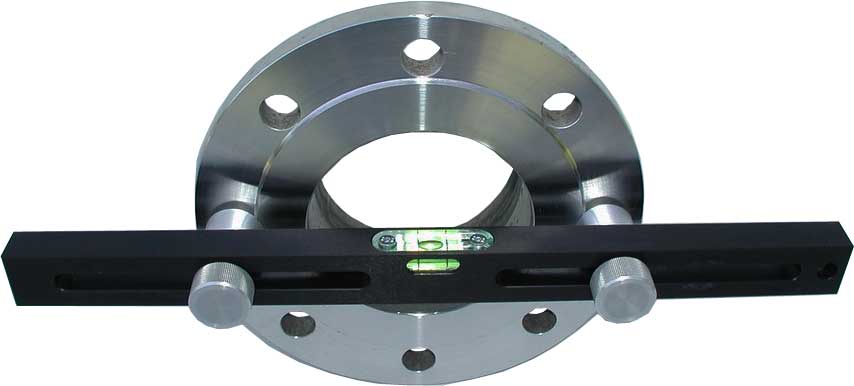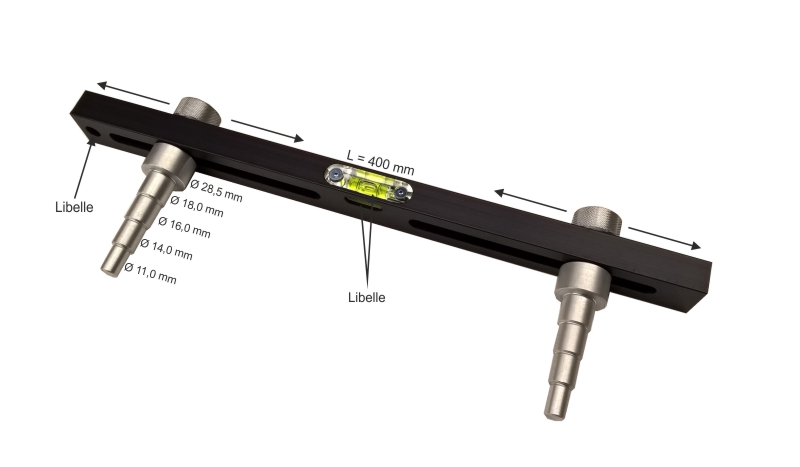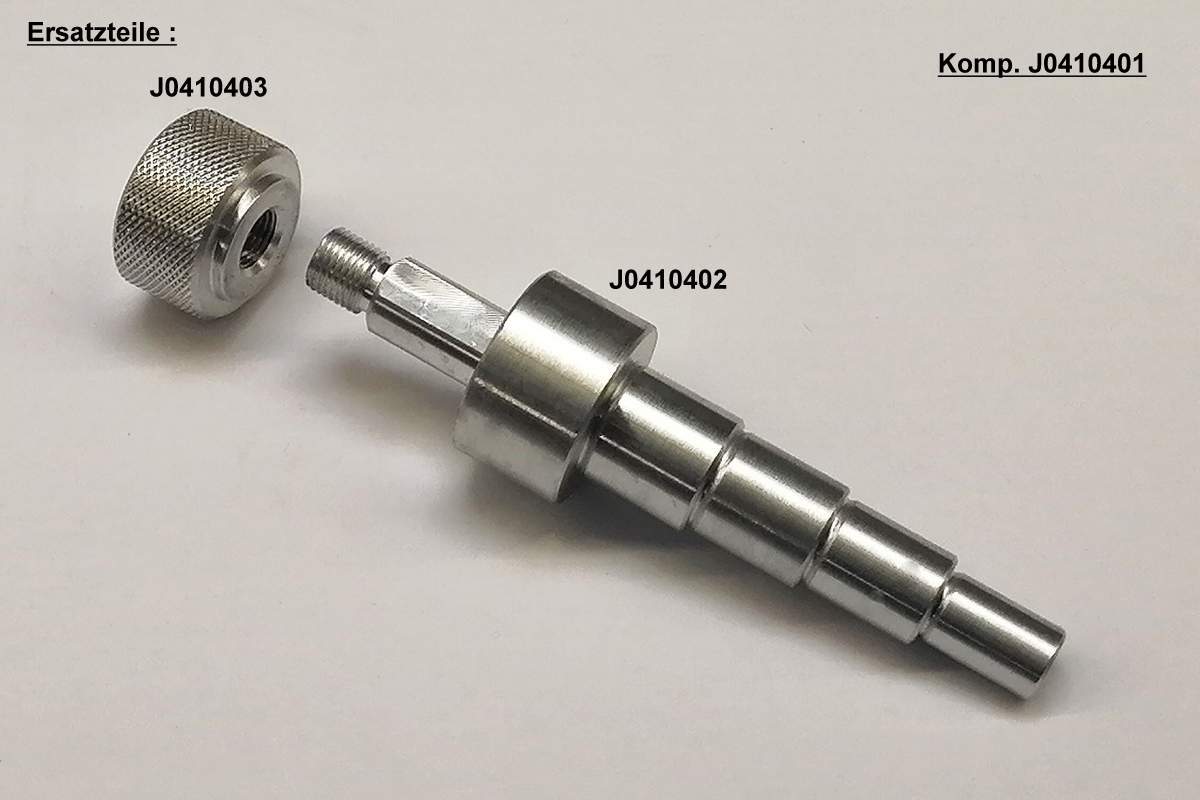 ---