JA - Protective Gas Universal System


Suitable for TIG-Welding !
For "Forming" Pipe- and Container Welding from Ø 43 mm to Ø 410 mm (Pipe inner diameter).
Features

4

Lipped

sealing elements made of

high-temperature

restistance

silicone

for sealing

the

pipe

(

higher

sealing especially

in

elbows

)

Gassing and degassing

by

the

front disc

bracket
Optional "Pull- and Pushing device" (

Please

when inquiring or ordering

specify

separately

!)

Probe

connection

for measuring

the oxygen content

.
Bilder
The Universal System contents
Complete ready for use with sealing discs, diffuser, flexible and rigid connection,
10 meters of hose, 10 meter pull-rope and bottle connector
(Standard 1/4 ", 3/8" (please indicate separately!))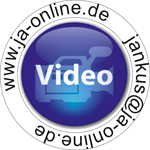 Universal System, individual components

All elements can be freely combined and provided with the connecting thread "M 10 x 1".

Test results and tarnishing